The publisher of the graphical database NoSQL TigerGraph announced a second round of funding of $ 32 million. The cloud version of this solution is out of beta and arrives in general availability.
The graph database market segment is in full swing, estimated at nearly $ 8 billion in 2022 according to the Gartner. It therefore seems natural to see the players multiply funding to make a place. After Neo4J (formerly Neo Technology) in 2016 and last November , it's TigerGraph's turn to raise another fundraiser. The publisher has just received $ 32 million in funding from SIG for a $ 32 million round of financing (Series B), bringing the total funds raised since its creation in 2012 to $ 66.7 million.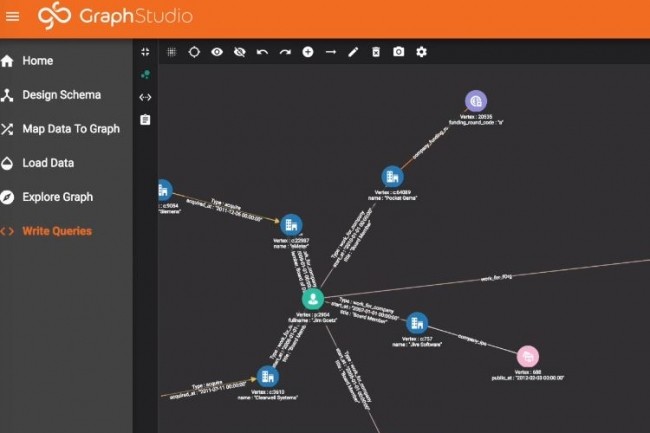 This contribution should enable TigerGraph to expand internationally and also strengthen its R & D around its upcoming products. Among them, the cloud version of TigerGraph, until now available in beta that now comes in general availibility. "The funding will fuel a new wave of growth and expansion for TigerGraph to make in-depth link analysis accessible to virtually every organization in the world and to help users fully harness the power of interconnected data," explained in a statement. statement Yu Xu, CEO and founder of TigerGraph.
12 starter kits available to answer vertical use cases
Designed to facilitate the creation of applications especially in AI and machine learning, TigerGraph Cloud is accessible through 12 starter kits for vertical use cases in fraud detection, custom recommendation, supply chain analysis … "TigerGraph Cloud provides users with the ideal cloud service to model, search, and build relationships for analytic, transactional, and real-time workloads. Simple, SQL-like queries and unparalleled scalability – to search for models, make predictions, perform real-time transactions, and get new information – will now be available to everyone, "says the publisher.