Revenues in the backup appliance market declined by almost 6% in the second quarter of 2019 in EMEA. They were up 26.8% a year earlier.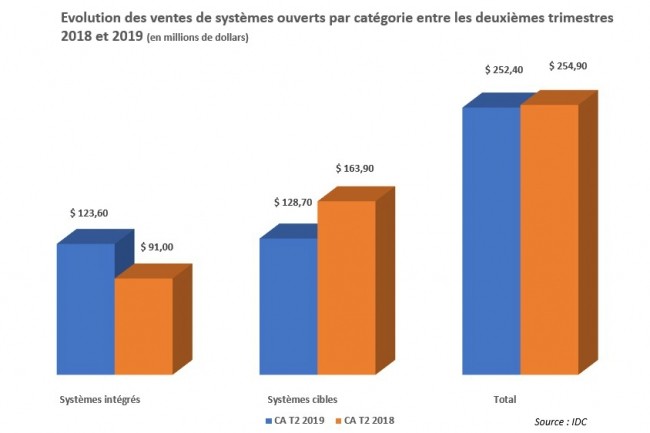 After slumping in the first quarter of 2019 (+ 1.6%), growth is no longer at the rendezvous in the market of backup appliances in EMEA. According to IDC, the sector's sales decreased by 5.6% to $ 367.7 million between April and June compared to the second quarter of 2018. A year earlier, revenue growth was +26 , 8%. The situation is particularly critical in Western Europe, where revenues declined by 8.3% to $ 211.6 million. Billings, on the other hand, returned to growth (+ 6.4%) in the CEMA zone (Central Europe, Middle East and Africa). However, the $ 56 million turnover generated there is too small to support the entire EMEA market.
As regards the division of the market by product categories, IDCoffers two viewing angles, starting with mainframes and open systems. The former saw their sales fall by 46.4% in EMEA in the first quarter of 2019. Representing 94.3% (+4.4 points) of market revenues in the region, the turnover from deliveries of open systems fell 1% to $ 252.4 million. The latter category is itself composed of two main types of equipment: target systems (used with third-party backup software), which saw their purchases rise by 35.8%, and integrated systems, including revenues fell 21.4%. These two families of solutions now each account for about half the value of open systems backup appliances in EMEA.