IBM adds Red Hat's OpenShift support to its blockchain platform. In addition, he announces the arrival of a Kubernetes operator for CouchDB to its hybrid cloud service.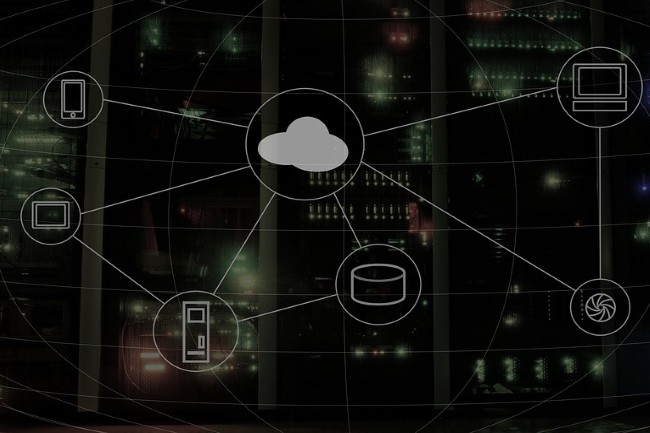 IBM continues its integration work with Red Hat. The company has added OpenShift support to its blockchain platform. With this ability to deploy a blockchain service on Kubernetes-based PaaS, the developers of the IBM offering will be able to deploy secure, on-premise software in public clouds or in hybrid architectures.
The blockchain solution is a distributed database that stores an extensible history of logged data that can be verified using hashing techniques. IBM's Blockchain platform provides tools for building, operating, managing and developing secure blockchain networks. Big Blue says the Blockchain / OpenShift pair is for businesses that want to keep a copy of the blockchain registry and run workloads on their own infrastructure for security, risk mitigation, or compliance reasons; who need to store data in specific locations to meet the data localization requirements; and who need to deploy blockchain components in multi-cloud or hybrid cloud architectures.
Since finalizing its acquisition of Red Hat in July, IBM has implemented a cloud-based development ecosystem around OpenShift based on Kubernetes. More recently, Big Blue has merged its latest z15 mainframe with Red Hat technology to provide IBM z / OS Cloud Broker with OpenShift. This offering will provide users with direct and self-service access to z / OS resources through connectivity with Kubernetes containers. Big Blue plans to make Cloud Pak offers accessible with Linux on IBM z and LinuxONE services. Cloud Paks bring together OpenShift with more than 100 other IBM software products. LinuxONE is the mainframe system specifically designed to support Linux environments.
More CouchDB support
"The goal is for customers to use OpenShift-enabled IBM software as a building block to transform their businesses," said the company. "Most of our customers are demanding solutions that support hybrid cloud workloads, and they want the ability to run these workflows anywhere. z / OS Cloud Broker for Red Hat will serve as the central point for activating the native cloud on the platform, "the company added. In a related announcement, Big Blue announced support for the open source document-driven NoSQL database management system, Apache CouchDB, a Kubernetes Operator operator for Apache CouchDB, stating that the operator had been certified to work with Red Hat OpenShift. The operator automates the deployment,
In a recent report by Forrester Wave, the researchers said: "Businesses appreciate NoSQL's scalability capabilities with inexpensive servers and its flexible, schemas-free model that allows you to store, process, and access any type of server. of data. NoSQL platforms give enterprise architecture professionals greater control over data storage and processing, and offer a configuration that speeds application deployment. While many companies are supplementing their relational databases with NoSQL databases, some have started replacing them to improve their performance, scale them, and reduce their database costs. "
Currently, IBM Cloud uses the Cloudant Db service as the default database for native cloud applications. "This better support for CouchDB provides users with alternatives and backup options," said IBM. In addition, the ability to link everything to OpenShift deployments enables customers to use native database replication capabilities to maintain low-latency access to data when they deploy applications and move data across multiple cloud environments. IBM said again. "To improve speed, agility and operational capabilities, our customers are turning to containerization and microservice oriented architectures. "In the development of native cloud applications, applications must have a data layer that enables scalability, portability, and resiliency, "said Adam Kocoloski, IBM Fellow and vice president, Cloud Databases. "We believe that data portability and CouchDB significantly enhance the capabilities of multi-cloud architectures, enabling customers to create truly portable solutions between private clouds, public clouds and edge sites."